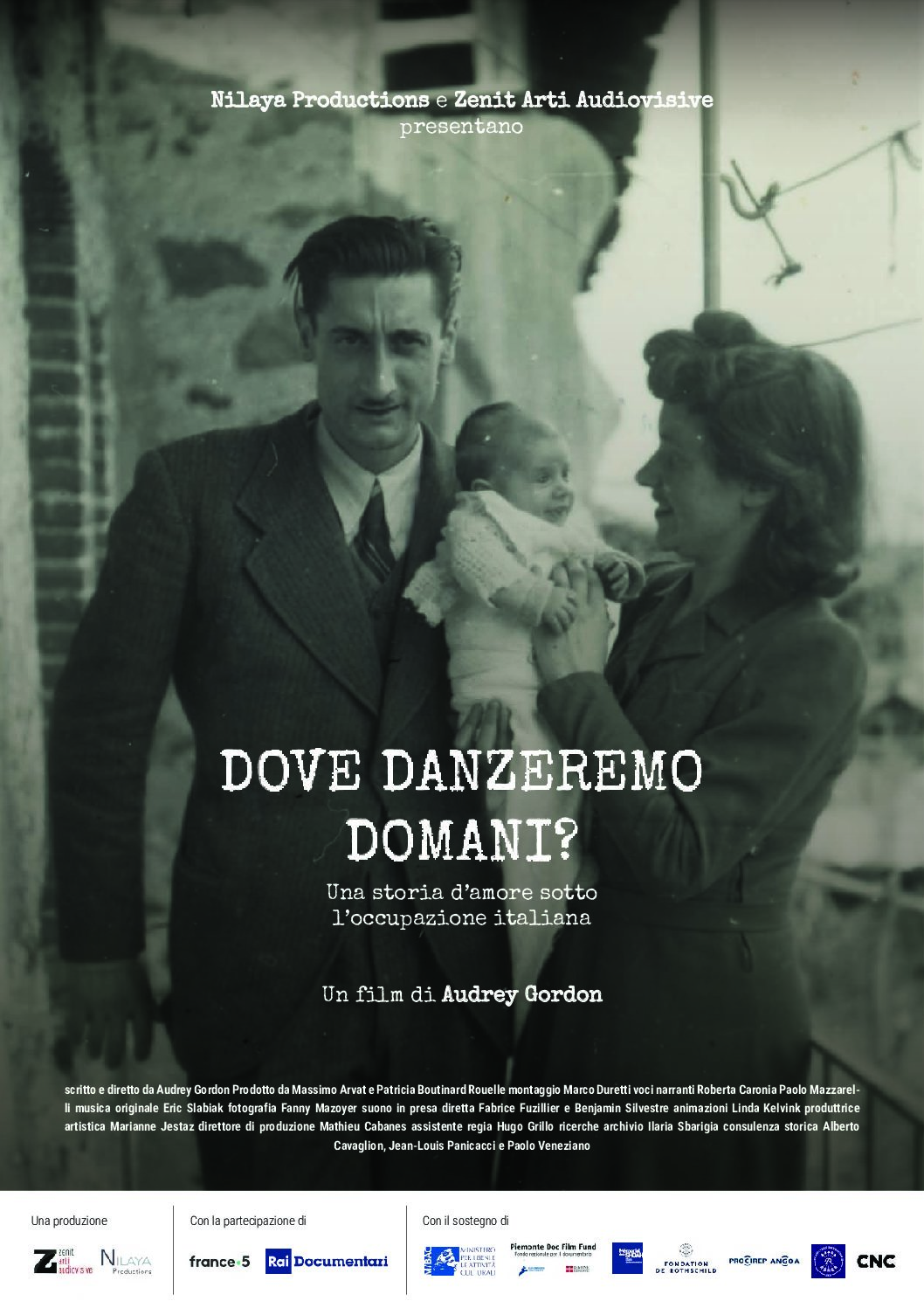 FALLING IN LOVE AT WARTIME – ITALIAN FESTIVAL
"Where shall we dance tomorrow" directed by Audrey Gordon is selected at Biografilm Italia.
The film will be screened the 10th of June at 6.30 pm at PopUp Cinema Medica, Via Monte Grappa 9, Bologne – Italia.

RESUME : From June 1940 to September 1943, the Italian army occupied several departments of France. Several thousands of Central European Jews had taken refuge in the Alps, feeling safe from the Germans and Vichy. In the mountains, people suddenly were speaking French, Italian, Russian, Romanian, Polish, Yiddish… It was summer of unexpected exchange, an unimaginable haven of peace built amid a suffering Europe… Until September 8th, 1943 when the armistice is signed with Italy. With the Germans arriving and Italian soldiers fleeing, the Jews found themselves surrounded by danger. Most were arrested and deported to Auschwitz, a few managed to hide. This story is told through the accounts of thos who lived it: the Russian Jew Rima Dridso Levinand an Italian Catholic officer, Federico Strobino. They made it into a love story…
Audrey GORDON – Author/Director: She began her career as a journalist in the international service of LIBERATION. She notably directed "Kinderlekh" for France 3, "90 secondes" for France Ô. Her film "Siblings", produced by Charles Gillibert – CG CINEMA, has been selected at the HOT DOCS festival in Toronto in 2018.
In 2017, she directed the feature film "First campaign" (Great Prize of the International Political Film Festival – Politikos in 2018).