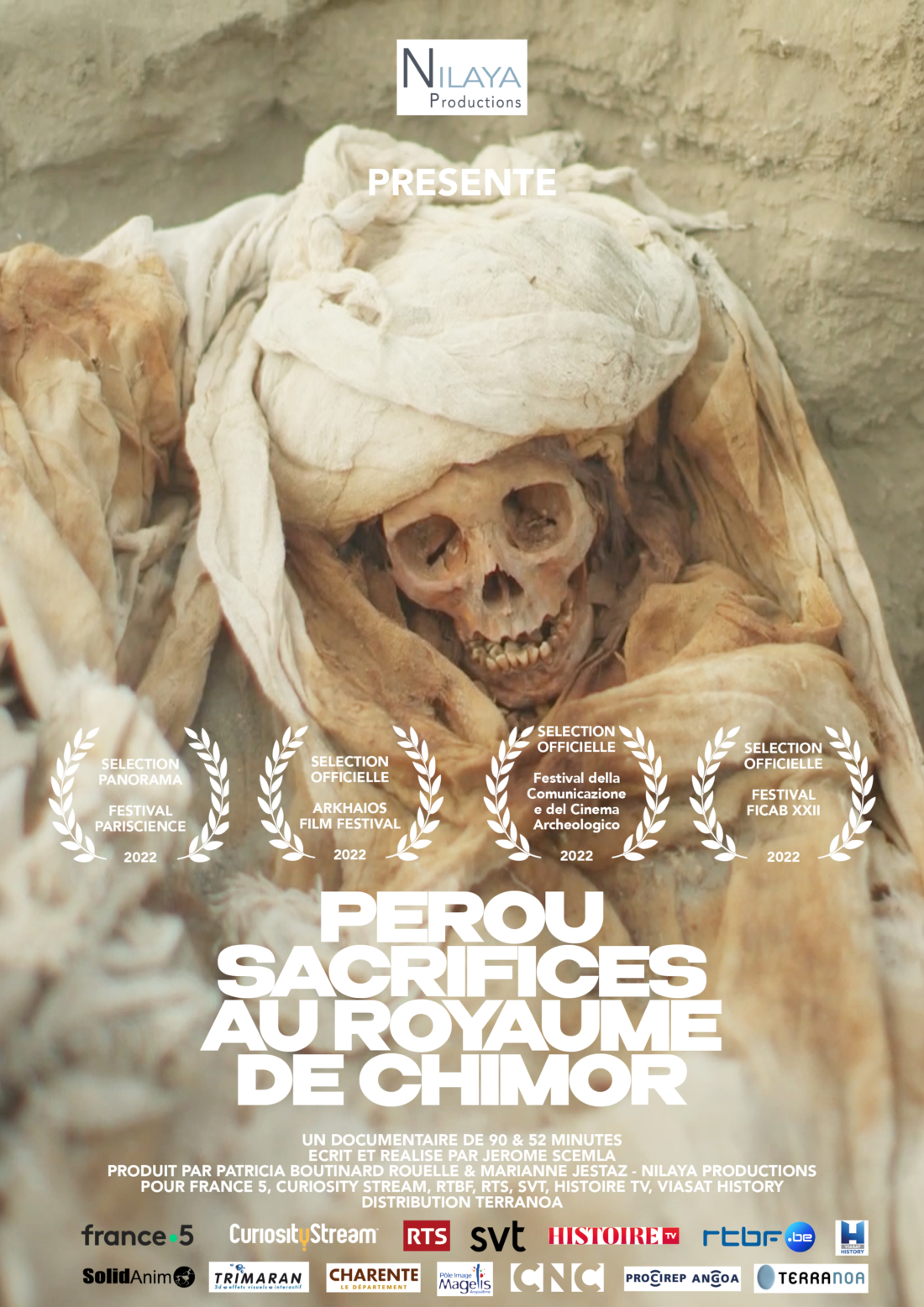 FICAB SELECTION "Peru, Sacrifices in the Kingdom of Chimor"
We are proud of our documentary « PERU, SACRIFICES IN THE KINGDOM OF CHIMOR » for its selection into the FICAB's 22nd edition, which will take place in Gipuzkoa, from the 14th to the 19th of November 2022,
But also :
For the 12th edition of the  Festival della Comunicazione e del Cinema Archeologico in Licodia Eubea (CT) from the 12th au 16th of October 2022 in Sicilia.
In the General Public section – Panorama selection (Out of competition) – for the 18th edition of the PARISCIENCE festival. The film will be screened only once, between October 28 and 31, 2022, at the Institut de physique du globe de Paris or at the Muséum national d'Histoire naturelle.
In official selection at the ARKHAIOS Film Festival – Cultural Heritage and Archaeology (US) – which will take place from October 10 to 16, 2022.
A 90 & 52 MINUTE DOCUMENTARY
WRITTEN AND DIRECTED BY JÉRÔME SCEMLA
PRODUCED BY PATRICIA BOUTINARD ROUELLE & MARIANNE JESTAZ – NILAYA PRODUCTIONS
FOR FRANCE 5, CURIOSITY STREAM, RTBF, RTS, SVT, HISTOIRE TV, VIASAT HISTORY
DISTRIBUTION TERRANOA